Patty Evers, MA, LPC - Supervisor
My specialties include Adjustment, Parenting and Family Issues, Grief and Loss and Trauma. The two counseling theories that I adhere closest to are Solution-Focused and Existentialism. These theories are very different and the usage of them depends on how deeply the client is ready to go in our time together.

I view my role as a therapist is as one who compassionately listens and reframes stories in a way that assists the client in seeing their potential and making better decisions. I believe that it is the best way to draw on a person's inner qualities and bring them to the forefront.

Education and Licensure:

Licensed Professional Counselor Supervisor
Bachelor of Arts, Mass Communications
Bachelor of Arts English, Southwest Texas State University
Master of Arts, Community Counseling, Texas State University
Certified Protective Parenting Educator ( www.nurturingparenting.com )
Gottman Couple's Therapy: Level 3
---
Anne Dailey, Licensed Professional Counselor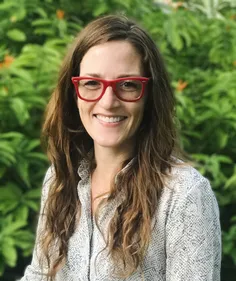 Life can be hard and full of challenges. I believe every person deserves the revelatory experience of therapy to make the journey a little easier. My passion is helping clients strengthen and nurture their most important relationship - the one with themselves. I want you to know and like yourself so that you may foster deeper and more meaningful relationships with those who are important to you and, ultimately, lead a more fulfilling life. During our time together you will feel understood, cared for and respectfully challenged. My native Austin roots come through in my style: chill, real, and occasionally funny.
My approach is strength-based and grounded in attachment theory, relational neuroscience, and existential therapy. I aspire to create an honest, heartfelt relationship with my clients so that you may freely explore the impact of early relationships, process and heal trauma, foster self-compassion, build resilience, and learn to trust your gut!
I have experience counseling a diverse range of individuals and particularly enjoy counseling moms, emerging adults, men, clients struggling in relationships or life transitions, and those looking to explore the deeper parts of themselves to effect positive change.
https://www.psychologytoday.co...
---
David Fornos, Licensed Professional Counselor

Depression, anxiety, substance abuse, and relationship dysfunction can stifle and hide who you really are. You feel inhibited, pressured, and isolated - but throughout it all you know there is still something amazing within you. What's stopping you from truly being yourself both alone and around others? What stops you from knowing how to take care of yourself? This is what I can explore with you. I want to help you shed what is holding you back and illuminate pain that may be keeping you comfortably stagnant. I want the world to meet who you are.

My name is David Fornos and I'm a Licensed Professional Counselor - Intern. I work from a client-centered approach, meaning I emphasize the importance of the therapeutic relationship as the most important factor in creating positive change, and as such I strive to create an atmosphere of nurturance and non-judgment in my sessions. I also like to incorporate elements of Jungian psychotherapy, REBT, and Internal Family Systems into my practice. I believe in emphasizing self-love and self-compassion with my clients and that the ability to love and accept oneself in a mature way is key to positive change in therapy. I am also able to take a systemic perspective in my work, meaning that I can shift focus to treat problems occurring within a family system rather than just within an individual person when necessary.
I have four years' experience working in residential, clinical, and office settings in the treatment of mental health as well as substance abuse for individuals, couples, and families. I hold a Master of Arts degree in Counseling from St. Edward's University and a Bachelor of Arts in Psychology from Texas State University. I have extensive practice in the field of addiction and have helped people from a wide array of backgrounds and lifestyles create and manage a sustained program of recovery. I've also dedicated myself to helping children and adolescents in my career through a variety of issues such as depression, anxiety, self-harm, and LGBT-related struggles, and I enjoy using play therapy and art-based interventions with younger clients.
http://www.davidfornostherapy....

---
Eboni Hamilton, Licensed Professional Counselor
I see strength in each person and I provide a safe space to hold your joy, pain, and fears. Sometimes a gentle hand and a clear mirror for your internal self is all you really need. I specialize in supporting others in their journey toward their best selves and their best hopes using a simple strength-based approach to process and learn.

Well, learning is your divine right and "Know Thy Self " is the motto. You are constantly transforming and evolving in some way so there is always more to be learned… and you can. Whatever you need, we can process your innermost desires and conflicts, carefully walking through them together. Whether this means digging deep or staying on the surface of everyday life, you will not be alone.

I have spent most of my life helping others to grow and process…then I got a phenomenal education and became a licensed counselor! I know first-hand, through helping others and healing myself, how a supportive encouraging space can change our lives; I want you to know as well. Sometimes we just need help and I'm ready when you are!
I specialize in helping young adults and creators develop a better relationship with themselves and their minds. I have experience with ADHD, Stress Management, Coping Skills, Parenting Education, and Life Transitions. I help to facilitated change, identify unhelpful thinking patters and beliefs and upgrade them to align with your desired life experience. I incorporate humor, optimism, and hope into my work and provide a safe space for you to be and become. I fully believe in my clients! Even if all you know is what you don't want, that is the first step in the right directions. I'll facilitate the rest.
Contact Info: TherapywithEboni.com| [email protected]| 512.766.7062

Currently accepting new clients for virtual counseling
Education and Licensure:
Licensed Professional Counselor Intern
Licensed Chemical Dependency Counselor Intern
Nationally Certified Counselor
Master of Science in Counseling, Southern Methodist University
Bachelor of Arts in Psychology, The University of Texas at Arlington
---
Charles Gee, Licensed Professional Counselor
Sometimes in life, we experience hardships where friends, family, and community are simply not enough to get us through. We often question why me or what did I do to deserve this and now is your opportunity to explore those thoughts and feelings. As a mental health professional, my goal is to create a space for healing, processing and growth.

You can expect me to bring my true and authentic self into sessions. I may not share the same experiences as you, however I am able to empathize and meet you where you are. I consider myself to be honest, direct and transparent. I am trained and competent in providing services to both youth and adults. I specialize in supporting issues around anxiety and stress, depression, life transitions, relationship struggles, self-esteem, trauma, LGBTQ+ issues, and college student concerns.
I received my Bachelors of Science in Applied Learning and Development and my Masters in Educational Psychology (Counselor Education) from the University of Texas at Austin. I am trained in school, community and clinical counseling.
While seeking clinical counseling may be stigmatized in your community, I am committed to be a part of this journey with you in a non-judgmental way. As we journey together, it is important to me that you are heard and validated in your experiences. I provide a therapeutic space that is tailored to your needs both in-person and online. I am currently accepting new clients for evening sessions.